5 wood ideas for the garden
Our garden spaces are more important to us than ever to improve our wellbeing and allow us to express ourselves. Not only does it expand the footprint of our living space but it's our own little bit of manicured nature. What better way to transform a natural space than the use of wood in all its various ways. We can help you use timber to create all those functional and decorative elements you need to bring your garden to life.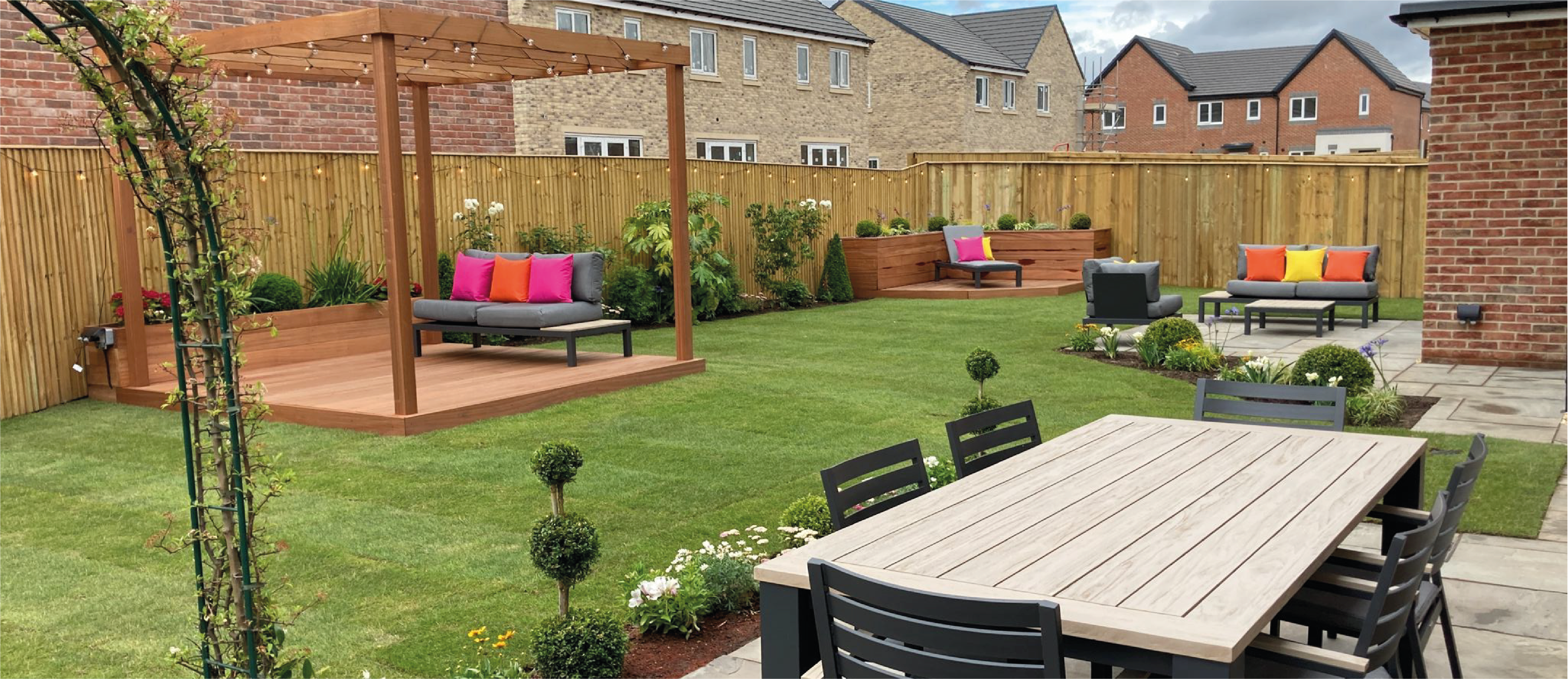 ---
Decking
Building a deck is a quick and simple way to create a clean and dry platform for seating or dining areas without having to commit to expensive and time consuming patio projects. Cost effective decks can be built in 2 days with 2 people throwing down a basic sub frame and then boarding out. With a careful selection of wood it can elevate the deck with a stylish look.

Externally rated timbers are key here otherwise lots of effort and cost will be spared on something that will rot in a few seasons. Treated Pine is a common product to achieve a low investment but for something you can cherish for a lot longer we recommend products such as Yellow Balau, Iroko, Sapele, Cedar, Douglas fir or Larch.
---
Furniture
When you think of an externally rated hardwood you may think of European Oak as a reliable durable timber but some of the more oily hardwoods like Iroko and Sapele are cheaper and yet more durable in harsh climates. These timbers can be used untreated which is quicker but also allows you to retain the natural look.

UV protection oils can retain the natural look for longer and bring out the richness of the grain and colour. If you choose not to stain, oil or paint, oily timbers will silver down as they are bleached by the sun. This can blend furniture beautifully with their natural backgrounds and allow lush green foliage to pop in contrast.
---
Structures
A good tip for zoning areas and creating sculptural impact is to build structures such as pergolas, shelters, lean-tos and gazebos. These can be built quite simply by using large beams and posts. A good tip here is to design your structure around available section sizes.

Kiln dried timbers such as Iroko and Sapele come in sawn sizes around 100mm x 100mm or 4'x4'. When these are planed square edged to make straight posts they will be around 94mm x 94mm max. To get 100mm plus in the thickness you need to buy fresh sawn timbers such as European oak or Douglas fir.
---
Cooking area
There are some very effective ways to surround functional elements such as barbecues pizza ovens and outdoor kitchen areas. By using timber batons and slats you can make a cohesive stylish theme with warm wood tones. Anything planed to 20mm and less is economical as the thinnest sawn boards are 25mm.

Canadian Cedar, Iroko and Sapele are great timbers to use as small pieces to create a large screen area as the varying colour and grain pattern can provide a very natural and effective style.
---
Planters and raised beds
A neat way to contain plants, herbs and vegetables in organised growing spaces is to create raised beds and planters. Left over offcuts from larger timber projects or reclaimed wood can be a great way to make these for less. We can help you use planters to fit in with the aesthetic theme of the garden and compliment the landscaping.

A good way to build a basic planter is to take four vertical corner posts and then run timbers horizontally round the outside. A great timber for a stylish but affordable look is British Douglas fir but if you are looking for more of a knot free option you can go with Iroko or Sapele. Always remember to line the inside of your planter with polythene.