Delivery options
Standard service Next Day delivery Express delivery Click & Collect Nationwide delivery
---
Standard Service
Click & Collect and Delivery - Timbersource usually aims to dispatch orders within 10 working days for most requirements. We will endeavour to complete your order ahead of schedule.
Next Day / Same Working Day
Click and Collect - Same working day collection when you order by 12:00pm
Delivery - Next working day delivery when you order by 12:00pm (please call +44 (0) 1373 469905 to ask if we can offer Same Working Day Delivery)

*Subject to Stock availability and excludes Saturdays, Sundays, Bank Holidays and Christmas Periods.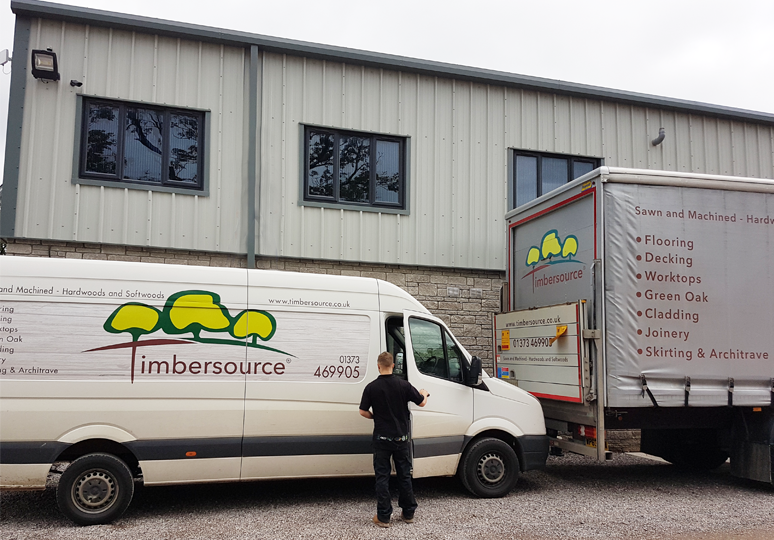 Express Service

---
Visit our yard and select your timber to be cut to size while you wait.

Timber Browser

---
Use our Timber Browser tool to find the perfect timber for your upcoming project.

Contact Us

---
Any questions? You can use our instant chat at the bottom of the site, or click below...