Home > Hardwood > European Oak Timber
From £13.80 inc VAT
European Oak is a remarkably strong and durable wood, with the benefits of oak planed all round timber from Timbersource being prized for numerous uses, including furniture building, heavy or light construction, and flooring.
When you order European Oak Timber planed all round timber cut-to-size using our simple cutting calculator tool to the right, simply select how you'd like your European Oak to be machined as well as the desired thickness, width and length, and we'll use the state of the art machinery found in our mill and machine shop to cut it to suit your specifications.
Call us on 01373 469905 or email us for more information: [email protected]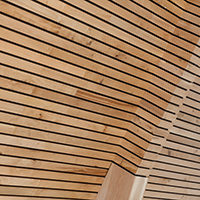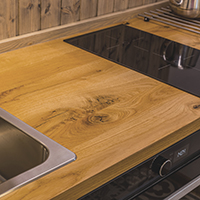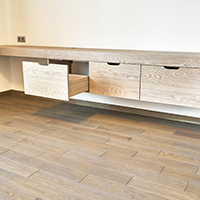 What is European Oak best for?
European oak is often more characterful than the American Oak and this can be used to great effect
when bringing warmth and personality to interior joinery. European is also a lot more durable and
resistant to moisture as it is grown in a harsher, wetter climate. European Oak can be used outdoors.

Cut to Size / Planed all Round European Oak Timber
European Oak, or French Oak, is grown across the whole country, but we predominantly source timber from the Burgundy and Dole regions. That's because this area of France is close to the Swiss border and the trees here tend to grow more slowly due to the relatively harsh conditions. This gives the timber a consistent golden-brown colour so you'll tend to have less variation within your order.
Ordering European Oak Timber
Ordering Oak planed all round timber will see you utilising a practical piece of wood that machines well, is good for nailing, screwing, staining, and polishing. You will notice only a small amount of movement in performance.
Frequently Asked Questions about European Oak Timber
What is oak used for?
European Oak is used for heavy structural use, cladding, joinery interior and exterior, furniture, flooring, sleepers, decking, construction, doors, paneling, timber bridges, confins and caskets, architectural joinery, mouldings, kitchen cabinets, barrel staves and many more.
How strong and durable is Oak?
European Oak is durable with a medium moisture movement. The working and machining properties of oak vary with the mild to tough material which either machines easily or with moderate difficulty.
What are the physical properties of oak?
The wood can be stained, polished, waxed, and glued satisfactorily, takes nails and screws well, except near edges, when the wood should be pre-bored, and takes liming and fuming treatments well.
Standard Delivery
Click & Collect and Delivery - Timbersource usually aims to dispatch orders within 10 working days for most requirements. We will endeavour to complete your order ahead of schedule.
Next Day / Same Working Day
Click and Collect - Same working day collection when you order by 12:00pm**
Delivery - Next working day delivery when you order by 12:00pm (please call +44 (0) 1373 469905 to ask if we can offer Same Working Day Delivery)

**Subject to Stock availability and excludes Saturdays, Sundays, Bank Holidays and Christmas Periods.
Timbersource deliver Nationwide, for more information please CLICK HERE.