Home > Softwood > European Redwood Timber
From £10 inc VAT
Part of our European Softwood Pine range, our Redwood Pine timber is imported from Sweden and Finland as an FSC product. It is an unsorted joinery grade redwood pine which means it is better quality as the lower quality timber has been removed from the pack.
This is better quality than basic pine available from builders merchants used for studwalling. Unsorted joinery grade is slower grown and more durable. Knots are relatively common, but there are fewer than lower grades and more stable. Unsorted grade pine is great for interior joinery.
Simply use the Cutting List tool to the right to select how you'd like your European Redwood Pine timber machined and to what measurements, and we'll cut it to suit your specifications.
Get in contact with us on 01373 469905 or email us for more information: [email protected]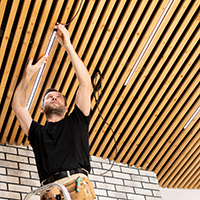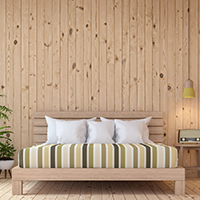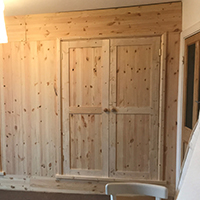 What is the cheapest timber?
Redwood pine is one of the cheapest timbers due to its fast grown abundant forests. This also makes
it very sustainable and carries the most consistent FSC credentials. It is brilliantly versatile for interior
joinery. To use outdoors it must be treated regularly or bought as a tanalised (green) product. Our stock
is the unsorted or higher grade which has less knots and tends to be straighter and stronger. Pine great
for shelving, desktops and wardrobes. Ask about our pine panels which come in very wide block boards.

---
Cut to Size / Planed Redwood Pine Planed Timber
The sapwood is creamy-white to yellow in colour, narrow, especially in northern environments, becoming wider in the southern areas, and the heartwood is pale yellowish-brown to reddish-brown, resinous, and usually distinct from the sapwood. The growth rings are clearly marked by the denser late-wood.
The quality of the timber is affected by the conditions of growth, climate, soil elevation, etc, more than most timbers because of its wide and varying distribution, and these factors affect the texture, density and size and number of knots. The weight of dried timber is about 510 kg/m³.
Ordering Redwood Pine Planed Timber
Ordering Redwood Pine timber will provide you with a wood which machines well, and will stain and paint to an excellent finish. Redwood Pine will dry well with minimal shrinkage, and generally takes both nails and glue moderately well. The heartwood is relatively resistant to preservative treatment, while the sapwood is permeable. Overall, this is a reasonably strong timber with low shock resistance properties.
Frequently Asked Questions about Redwood Pine Planed Timber
What is pine used for?
Scandinavian Redwood Pine Timber is used for: Interior joinery, Shelving, Skirting, Architrave, Dado, Furniture and many more. The diameter of such pines normally results in board widths of 100mm - 225mm. Pine panels are an option for much wider panels which can be used for shelving and kitchen worktops. These Edge-glued Pine panels are imported in large volumes for pine furniture manufacturers, with lamination widths usually about 45mm.
How strong and durable is pine?
For its weight, European Redwood Pine is strong and moderately hard, although UK plantation-grown timber is slightly softer and weaker than that from other sources. European Redwood Pine is slightly durable.
Can pine be painted?
In general, pine takes very well to painting, but ease of working and quality of finish is dependent upon the size, and number of knots, and the degree of resin present. The wood is capable of a smooth, clean finish and can be glued, stained, varnished and painted satisfactorily. Unsorted grade tends to be better quality with less knots and splits and will be much better for painted furniture.
Is pine wood sustainable?
Pine is a fast growing tree and predominantly grown in large well managed forests with good replanting programmes. The abundant forests provide an effective carbon storage for the planet which makes it environmentally friendly. It also in-turn makes for plentiful supply to the timber industry.
Standard Delivery
Click & Collect and Delivery - Timbersource usually aims to dispatch orders within 10 working days for most requirements. We will endeavour to complete your order ahead of schedule.
Next Day / Same Working Day
Click and Collect - Same working day collection when you order by 12:00pm**
Delivery - Next working day delivery when you order by 12:00pm (please call +44 (0) 1373 469905 to ask if we can offer Same Working Day Delivery)

**Subject to Stock availability and excludes Saturdays, Sundays, Bank Holidays and Christmas Periods.
Timbersource deliver Nationwide, for more information please CLICK HERE.