Home > Hardwood > American Hard Maple Timber
From £11.20 inc VAT
Our American Hard Maple Timber is imported from the USA in thicknesses of 25mm, 32mm, 38mm, 51mm, 63mm, 76mm & 100mm. The main benefits of hard maple planed timber are associated with its strength and heavy weight.
Simply select how you'd like your American Hard Maple Timber to be machined as well as the desired thickness, width and length using our Cutting List tool to the right, and we'll use the state of the art machinery found in our mill and machine shop to cut it to suit your specifications.
call us on 01373 469905 or email us for more information: [email protected]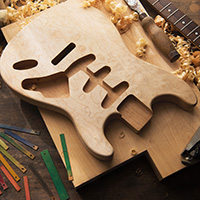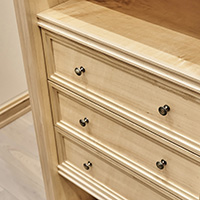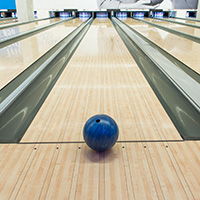 What can you use maple wood for?
Maple is great for cabinet making for high end pale styles and its hard durable properties make
it ideal for guitars, snooker cues and bowling alley flooring.

Cut to Size / Planed American Hard Maple Timber
This is a hardwood which is noted for its extreme resistance to both ware and abrasion. It is also easy to machine and work, although pre-boring is necessary for nailing and screwing, and substantial shrinkage can occur during the drying process.
Ordering American Hard Maple Timber
American Hard Mapel Timber has a number of benefits for those who order it. Though the wood itself is strong, the heartwood is only slightly resistant to decay, but strongly resistant to preservation treatment, and the sapwood is vulnerable to attacks by common furniture beetles.
Frequently Asked Questions about American Hard Maple Timber
What can maple be used for?
American Hard Maple is used for Furniture, Flooring, Paneling, Kitchen Cabinets, Worktops, Table tops, Interior Joinery, Stairs, Handrails, Mouldings, Doors and many more.
How strong and durable is maple?
American Hard Maple is slightly durable and is resistant to heartwood decay. The sapwood is liable to attack by furniture beetle and the heartwood is resistant to preservative treatment, but Sapwood is permeable.
What are the physical properties of maple?
American Hard Maple is rather difficult to work, the timber can be stained, polished and glued satisfactorily, but it is hard to nail or screw athough these are held firmly.
Standard Delivery
Click & Collect and Delivery - Timbersource usually aims to dispatch orders within 10 working days for most requirements. We will endeavour to complete your order ahead of schedule.
Next Day / Same Working Day
Click and Collect - Same working day collection when you order by 12:00pm**
Delivery - Next working day delivery when you order by 12:00pm (please call +44 (0) 1373 469905 to ask if we can offer Same Working Day Delivery)

**Subject to Stock availability and excludes Saturdays, Sundays, Bank Holidays and Christmas Periods.
Timbersource deliver Nationwide, for more information please CLICK HERE.