Home > Softwood > American Western Red Cedar Timber
From £13.60 inc VAT
Canadian Western Red Cedar timber enjoys considerable popularity due to its natural durability and pleasing aroma. Canadian Western Red Cedar machines well, and is excellent for gluing, nailing, and screwing. It also takes painting, staining, and polishing well, making it an extremely versatile wood.
Ordering Canadian Western Red Cedar from Timbersource will provide you with a wood which, once machined, exhibits a variegated colour structure, running from a light straw to dark brown and red. Simply use the Cutting List tool to the right to select how you'd like your American Western Red Cedar timber machined and to what measurements, and we'll cut it to suit your specifications.
Call us on 01373 469905 or email us for more information: [email protected]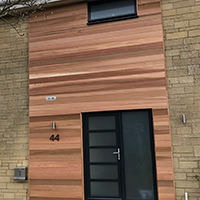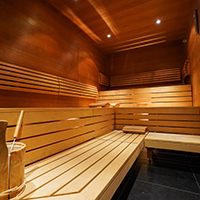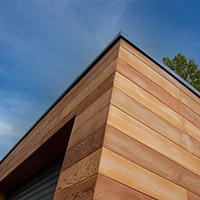 What is the best softwood for cladding?
The right look for cladding your house can be subjective but the king of cladding softwoods has got
to be Canadian Cedar. Top tip is watch out for Western Red Cedar which refers to both the Canadian
and also the British which are two very different animals. Canadian is a lot clearer of knots and is so
durable that it will last for many years. Its very lightweight, stable and easy to work with making it the
joiners choice too. Its reputation means it can command a high price. cedar is also used for Saunas
and an interesting fact about cedar is that it can be used in wardrobes as it can repel moths.

Cut to Size / Planed Canadian Western Red Cedar Timber
Canadian Western Red Cedar from Canada / North America is very popular because of its natural durability and pleasant aroma. When freshly machined, it looks variegated from a straw-colour up to dark brown/red but becomes more uniform in natural light.
The sapwood is narrow and white in colour, and the heartwood is reddish-brown. When freshly felled, the heartwood often displays a marked variation in colour; that from the centre of the log may be a dark chocolate-brown changing to salmon pink nearer the sapwood or the wood may be variegated with alternate dark and light zones.
Ordering Canadian Western Red Cedar Timber
Ordering Canadian Western Red Cedar Timber will see you utilizing a practical piece of wood which machines well, is good for nailing, screwing, staining, and polishing. You will notice only a small amount of movement in performance.
Frequently Asked Questions about Canadian Western Red Cedar Timber
What can this timber be used for?
Canadian Western Red Cedar Timber is used for: cladding, decking, joinery exterior, fences, gates, lattice, planters, trellis, arbors, gazebos and much more. Canadian Western Red Cedar timber is imported 'green' ie not dried, due to the fact that more of it is used externally and it can be seasoned quickly for interior paneling.
How strong and durable is this timber?
Canadian Western Red Cedar is light weight and soft timber contributes to low strength properties and compared with European redwood (Pinus sylvestris) it is some 20 to 30 per cent inferior in bending strength, and about 1 5 per cent less stiff. It is also much less resistant to splitting and indentation on side grain than redwood.
Canadian Western Red Cedar is durable, long lasting, particularly when properly treated.
What are its physical properties?
The timber works easily with both hand and machine tools, but its relatively brittle nature, which can cause splintering during some operations, and its soft character, which can lead to chip-bruising, usually means that care is needed in order to obtain the best results during mortising, planing and moulding. A good finish can be obtained, but cutters must be kept sharpened.
Canadian Western Red Cedar is very durable and has high resistance to warping and twisting. Fine dust may be irritant. It's an acidic timber which may corrode metals under damp conditions and cause iron staining.
Standard Delivery
Click & Collect and Delivery - Timbersource usually aims to dispatch orders within 10 working days for most requirements. We will endeavour to complete your order ahead of schedule.
Next Day / Same Working Day
Click and Collect - Same working day collection when you order by midday**
Delivery - Next working day delivery when you order by midday (please call +44 (0) 1373 469905 to ask if we can offer Same Working Day Delivery)

**Subject to Stock availability and excludes Saturdays, Sundays, Bank Holidays and Christmas Periods.
Timbersource deliver Nationwide, for more information please CLICK HERE.