Home > Hardwood > West African Iroko Timber
From £13.20 inc VAT
West African Iroko Timber is imported at FAS PHND (Pin hole no defect) grade, mainly kiln dried. It is yellow when freshly machined which quickly changes to medium, then darker brown). Iroko timber is commonly used as a cheaper alternative to Teak - they are very similar in density, grain structure and colour after ageing. The heartwood is both durable and resistant to decay.
When you order West African Iroko Wood cut-to-size using our simple cutting calculator tool to the right, you'll receive a product which has been tailor-made to your exact specifications. Simply select how you'd like your Iroko to be machined as well as the desired thickness, width and length, and we'll use the state of the art machinery found in our mill and machine shop to cut it to suit your specifications.
Call us on 01373 469905 or email us for more information: [email protected]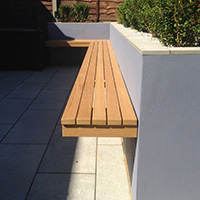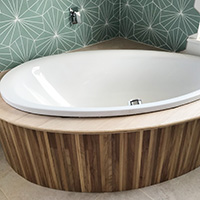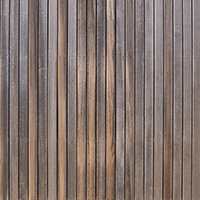 What Wood Works best for external projects?
Iroko is fast becoming a well known reliable option for outdoor projects. As a hardwood it is often
the same price as some external softwoods that have seen recent hikes in price. It has recently replaced
teak as the new boat building and water resistant timber with its high oil content and long lifespan.

Cut to Size / Planed West African Iroko Wood
When freshly cut, or when unexposed to light, the heartwood is a distinct yellow colour, but on exposure to light, it quickly becomes golden-brown. The sapwood is narrow, being about 50mm to 75mm wide, and clearly defined. The grain is usually interlocked, and the texture is rather coarse but even, and the wood weighs on average 660 kg/m³ when dried.
Many Tropical timbers including West African Iroko may be affected by the tiny Ambrosia beetle when the logs are fresh-felled and lying on the Forest floor in humid climates, as soon as the log is resawn and kiln-dried, the Ambrosia dies i.e. it is not continuous damaging woodworm. This is not considered a defect especially as these timbers are frequently given a paint finish and either a coloured or dark stain typically hides any pin marks.
Ordering West African Iroko Timber
When ordering Iroko planed timber from Timbersource, you may select between thicknesses of 25mm, 32mm, 38mm, 50mm, 63mm, 75mm, and 100mm, widths of 130mm - 350mm, and lengths between 2m - 4.8m.
Frequently Asked Questions about West African Iroko Timber
What can iroko be used for?
The Iroko hardwood is used for joinery exterior and interior, cladding, decking, boat building, piling, marine work, domestic flooring, furniture, cabinetwork and much more. The thicknesses for Iroko: 26mm, 32mm, 38mm, 51mm, 63mm, 76mm & 100mm. Widths mainly 130mm, average about 200mm. Lengths; generally, 2m - 4.8m.
How strong and durable is iroko?
Iroko wood is durable. The heartwood is very durable and is reported to be naturally resistant to decay. The heartwood is susceptible to attack by dry-wood insects. The sapwood is susceptible to attack by powder post beetle and the sapwood has been reported to be highly resistant to termite attack in Africa.
What are the physical properties of iroko?
Iroko is medium in hardness, weight, bending and crushing strength. Iroko timber is very low in stiffness and shock resistance, it is moderate in steam bending and has good stability.
Standard Delivery
Click & Collect and Delivery - Timbersource usually aims to dispatch orders within 10 working days for most requirements. We will endeavour to complete your order ahead of schedule.
Next Day / Same Working Day
Click and Collect - Same working day collection when you order by 12:00pm**
Delivery - Next working day delivery when you order by 12:00pm (please call +44 (0) 1373 469905 to ask if we can offer Same Working Day Delivery)

**Subject to Stock availability and excludes Saturdays, Sundays, Bank Holidays and Christmas Periods.
Timbersource delivers Nationwide, for more information please CLICK HERE.