Home > Hardwood > West African Sapele Timber
From £12 inc VAT
Sapele Timber, predominantly from West Africa, is a reddish-brown hardwood. Although some parts of the Sapele logs will produce straight-grain or 'quartered' effect, generally it has a more random grain appearance, thus meaning it is liable to interlocked grain.
Sapele hardwood is moderately durable as well as the heartwood. When you order West African Sapele timber cut-to-size using our simple cutting calculator tool to the right, you'll receive a product which has been tailor-made to your exact specifications. Simply select how you'd like your Sapele timber to be machined as well as the desired measurements, and we'll use the state of the art machinery found in our mill and machine shop to cut it to suit your specifications.
Call us on 01373 469905 or email us for more information: [email protected]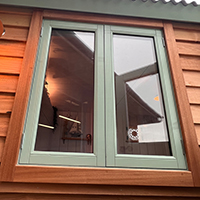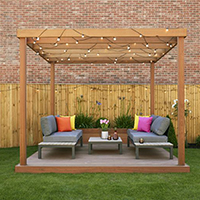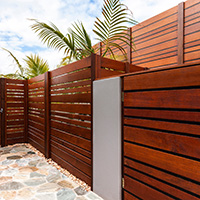 What Wood Works for outdoor use?
Sapele is a brilliant timber for using externally and is very reasonably priced compared to European oak.
It also comes in very wide boards and good lengths which make it ideal for external structural work as
well as windows and decking. It has recently replaced mahogany due to being more sustainable.

Cut to Size / Planed West African Sapele Timber
The sapwood is pale yellow or whitish, the heartwood pinkish when freshly cut, darkening to typical mahogany colour of reddish-brown. Sapele is characterised by a marked and regular stripe, particularly pronounced on quarter-sawn surfaces.
Occasionally mottle figure is present, it is fairly close textured, and the grain is interlocked. It is harder and heavier than African mahogany, weighing about 640 kg/m³ when dried. It has a pronounced cedar-like scent when freshly cut.
Many Tropical timbers including West African Sapele may affected by the tiny Ambrosia beetle when the logs are fresh-felled and lying on Forest floor in humid climates, as soon as the log is resawn and kiln dried, the Ambrosia dies i.e. it is not continuous damaging woodworm. This is not considered a defect especially as these timbers are frequently given a paint finish and either a coloured or dark stain typically hides any pin marks.
Ordering West African Sapele Timber
People ordering sapele timber from Timbersource will find that this is a reasonably hard and heavy wood which is easy to work, tending to saw easily, finish well, and peel and slice effectively for veneers. This is also a great wood for gluing and nailing, although it may tear during planing
Frequently Asked Questions about West African Sapele Timber
What can sapele be used for?
West African Sapele Timber is used for joinery exterior and interior, furniture, flooring, cabinetwork, decorative veneers, paneling and much more. It is available kiln dried in thicknesses 26mm, 32mm, 38mm, 51mm, 63mm, 75mm and 100mm. Random widths range from 100mm to about 400mm and lengths 2m to about 5m. It is essential to specify the narrowest and shortest dimensions to optimise the lower priced sizes.
How strong and durable is this sapele?
Sapele hardwood is moderately durable as well as the heartwood. Its resistance to termite attack is variable. The sapwood is liable to powder-post beetle attack and the heartwood is resistant. The sapwood is moderately resistant.
What are the physical properties of sapele?
Sapele is moderately hard and heavy, it has medium bending and crushing strengths and is not recommended for steam bending. Sapele seasons fairly rapidly but with a marked tendency to warp, it's very variable in drying properties and requires careful stacking.
Standard Delivery
Click & Collect and Delivery - Timbersource usually aims to dispatch orders within 10 working days for most requirements. We will endeavour to complete your order ahead of schedule.
Next Day / Same Working Day
Click and Collect - Same working day collection when you order by 12:00pm**
Delivery - Next working day delivery when you order by 12:00pm (please call +44 (0) 1373 469905 to ask if we can offer Same Working Day Delivery)

**Subject to Stock availability and excludes Saturdays, Sundays, Bank Holidays and Christmas Periods.
Timbersource deliver Nationwide, for more information please CLICK HERE.