The great thing about timber is that there is always a different species that can be used for different applications. Our latest featured timber is Siberian Larch, a softwood that makes the perfect timber for outdoor projects.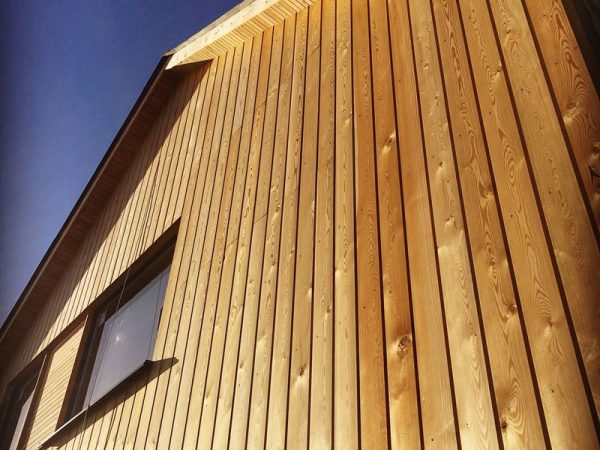 Why choose Siberian Larch?
Siberian Larch timber is a softwood that comes from a tree native to cold climates and the cold climate leads to a timber that is more durable than many other softwoods, with a natural resistance to decay.
Siberian Larch is most commonly used for cladding, as it's not quite so vulnerable to knocks and scratches as some other species. This timber is a softwood, but it has slow growth and high density, making it a more solid choice than other softwoods available. As well as being suitable for external cladding it's a good choice for other exterior projects where you are looking for timber that weathers well over time. It is worth stating that Siberian Larc is not kiln dried down to 10-12% av. m.c. and as such is not suitable for interior projects.
It is easily sawn and machined, although harder than other softwoods, it works well in slimmer or wider plank profiles, making it an ideal choice for a range of building projects.
Siberian Larch typically starts life as a light-coloured timber but transforms into a stunning dark, silvery grey colour as it ages. You can help retain the original colour over time with our UV protection oil if required.
Order your Siberian Larch timber at Timbersource
Timbersource is proud to stock high-quality Siberian Larch timber for all of your projects. Get in touch today to find out which timber is the best choice for you.