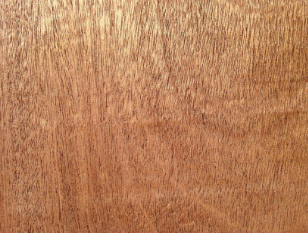 Not all timbers are created equal, different species have different features and profiles that will work best in different contexts and different projects. Sapele is a robust West African Hardwood timber that is reddish-brown in colour and has a more random grain appearance.
If you are in the market for a strong hardwood that offers moderate durability and weather resistance, then Sapele could be the right option for you. This week we explore Sapele in a little more detail to determine if it is a good timber choice for your projects.
Sapele is a versatile timber
The question of whether or not Sapele is a good timber is difficult to answer as it depends on the context it is being used in. Sapele is a versatile timber that works well for flooring, decorative veneers and cabinet work. The timber also has good resistance to rot and insects which means it can be used in a variety of exterior contexts.
Some of the other notable uses of Sapele timber include the following:
Skirting boards
Architraves
Flooring
Picture frames
Furniture
Mouldings
Doors
Panelling
These are just some of the potential applications for Sapele timber, which shows that it is a good option for various different projects within and outside of the home.
Always remember to check the properties and dimensions of the timber before ordering, this will save you time when it comes to fitting and installation. If you have any questions on your project or the suitability of the timber, then feel free to get in touch with a member of the Timbersource team.
Sapele timber does tend to darken over time which is worth considering when you are looking at the aesthetics of the project. As always treatment can be applied to maintain a uniform look over time.
Order good quality Sapele timber today
As shown Sapele timber is a strong timber that works well in different contexts, making it a popular choice amongst professionals and hobbyists. If you are looking to order Sapele timber in custom lengths, then feel free to get in touch with a member of the Timbersource team.
Are experts stockists able to provide you with more details on how to order Sapele timber and the potential uses you could have for it.