3 great benefits of working with Wenge Timber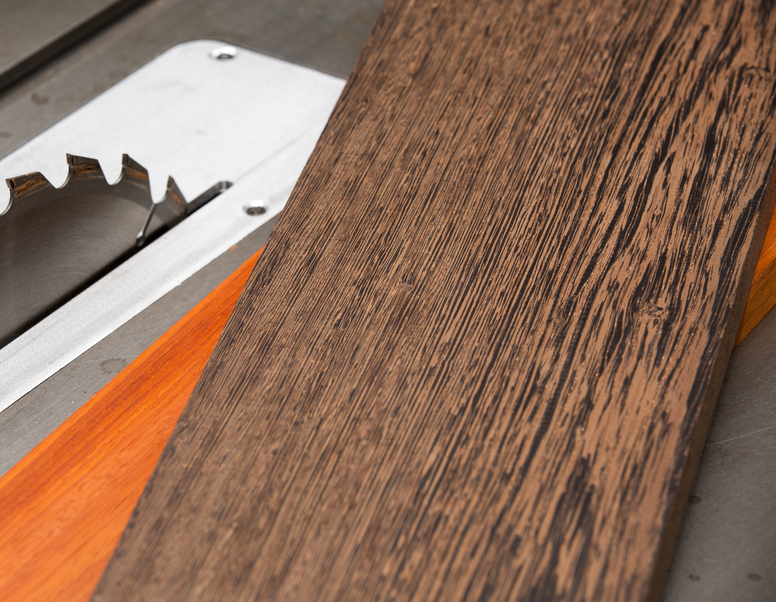 Deciding on the type of timber you are going to use for your wood-based projects can be a challenge, particularly if you are at all unfamiliar with the main timbers and the suitability of certain species for specific needs.

There are notable differences to be aware of such as the differences between hard and softwoods and which are best for projects ranging from joinery to cladding. In this month's blog, we take a look at Wenge Timber. This hardwood is one of the premium timbers stocked by Timbersource, and today we show you 3 great benefits of working with it.
1. Wenge has good rot resistance
Finding a timber that performs well on both aesthetics and durability can be difficult, but Wenge is a timber that fits both of these properties. This hardwood is very resistant to rot in the form of weathering and termites. Also, you do not compromise on quality as the finish is both good looking and resilient.

2. Wenge can be used for veneering, panelling, furniture and more
The other great benefit of Wenge timber is the wide variety of uses it has! Wenge is useful for veneering panelling and furniture. The timber has strong bending properties with a moderate hardness which makes it very strong and stiff. It is worth mentioning that whilst the wood turns well, it can be difficult to work with in terms of sawing and machining.
3. Wenge has a very attractive and luxurious finish
As previously mentioned, Wenge is a timber that is highly sought after both for its durability and attractive appearance. Wenge is used for internal design projects and looks particularly at home in bespoke kitchens and luxury fittings.

Find Wenge Timber through Timbersource
Using a premium timber such as Wenge can seriously upgrade the quality of your construction projects. When you order Wenge timber through Timbersource, you can be assured that our pickers will find the best product for your needs.
Also if you are looking for any kind of timber and your usual supplier is experiencing delays, feel free to get in touch with our team! Timbersource is a nimble family-run organisation which means we can get a hold of stock at short notice.