Timber cladding is where pieces of timber are installed over interior or exterior walls to protect them. It enhances the appearance of your home and serves as a decorative technique. Although timber cladding can withstand a great deal of weather conditions, timber is a natural material and it can still be affected by exterior weather. If you are planning on installing timber cladding it is important to get the timing right!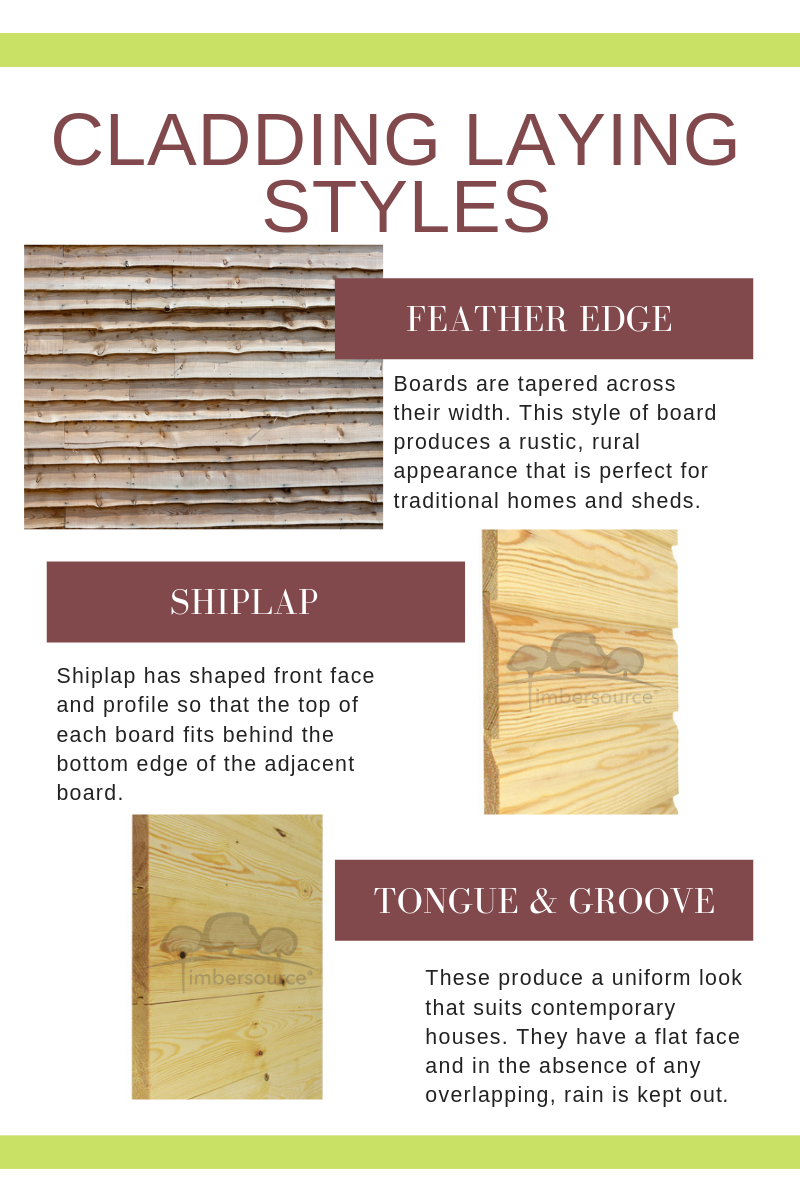 When is the right time to install cladding?
Cladding exterior timber in the warmer months could result in your timber warping or twisting due to the heat and would generate considerable movement and distortion. To get the best out of your timber, the ideal time to fit your cladding should be on dry days between October and April as it can help to minimise one surface drying out more quickly than the other and preserves the timber for longer.
How to stop timber going grey?
All timber will eventually weather and go silver over time unless it is treated! Various UV protection oils are available which will slow down the weathering process, and it is worth noting that the pigmented versions perform better.
Timbersource keeps cladding profile samples which can be ordered via the website. Please note all timber cladding profile samples will be supplied in European Redwood timber as standard. However, you may obtain samples for other species, these will only be PAR and not as any of our cladding profiles. Take a look at our cladding profiles to find out more.
---