How Versatile is Timbersource's Wood?
We are delighted to be involved in such beautiful, creative projects. With the vast amount of wood that we offer It really is a pleasure to see our wood leaving the depot to become transformed into a unique piece of art.
It brings out the versatility of our wood from traditional building uses to fencing, decking, benches and to the unusual, such as Crane Kinetic lamp's and Potters Wheels.
Crane, The Kinetic Lamp:
The Crane Lamp is a playful, movable light, that can change dramatically in height and shape. It's moving form inspired by the shape of the Crane Bird extending its neck to catch prey.

The Crane Lamp is available in three different types of our timber: Sapele, Oak and Walnut.
---
The Crane Lamp is made from hardwood and brass moving parts. Each part has been designed to fulfill its function and to be beautiful in its own right.
The wooden parts are CNC machined in a workshop from solid planks of wood. They are sanded and oiled.
---


A selection of photographs from our latest project of fitting beams.
This material has been used to build structures throughout the UK for centuries, this is because it offers builders a wide array of benefits that are unmatched by any other material.
Unlike many other timbers, oak is strong, hard and very resistant to moisture. This makes it an ideal, hard-wearing and naturally long-lasting material for buildings.
Decking Project:
Timber Decking is a perfect way to transform your garden, decking is a timber framed and decked area built off the ground often attached to the back of a house, but can also be free standing. It can be used to create an outdoor dining or seating space, a poolside or hot tub area or even can be used for paths/steps.
Advantages of timber decking is that it's a natural material, that's long lasting. The sun warms and dries the boards quickly and the heat permeates the whole area to make it comfortable to walk on. Timber decking is also athletically pleasing and modern looking.
When to use Timber Decking Boards:
Timber decking boards are a great solution for covering concrete that has been damaged or needs an alternative.
Decking boards can also help with if your garden is particularity uneven, they can create an area that is level for tables and chairs.
---
About Our Wood:
Natural wood is beautiful and adds character and warmth. It offers exceptional sustainability and is long lasting. Sustainability is highly important to Timbersource in response to the global challenges presented by climate change issues.
Timbersource's stock comes from sustainable forests, which are replanted after they are harvested. There are two main bodies of certification, these are The Forest Stewardship and Programme for the Endorsement of Forest Certification.

---
The Guitars:
How amazing are these guitars made from Timbersource's American White Ash timber. What a proud possession, with an impeccable finish.
The guitars are one-off's and the basses are built completely by hand from start to finish, they are guaranteed the finest build quality, attention to detail and at all times the most personal custom guitar build imaginable.


American White Ash Benefits:

- It's bending properties are variable
- Strong strength, elasticity, toughness, stiffness and hardness.
- It's relatively light weight.
- Excellent shock resistance.
- Glues, stains and polishes well.
---
Columns Project:
Columns are a perfect way to spice up any building. It gives it an antique feeling that stands out towards others.
The column's on the right are made up of European Larch timber. European Larch is an air dried timber that's 50% harder than Baltic redwood.
European Larch has strong bending strength and toughness, it dries fairly rapidly and works well with hand/machined tools.
European Larch saws and machines cleanly, is subject to insect attack and is durable.
Benches:
A perfect way to add something more to any garden with these beautiful benches, making it feel inviting and homely.
Garden Bench:
The garden bench is made up of West African Iroko. This is a hardwood which is a golden to medium brown colour which tends to darken over time.
Iroko has a medium to coarse texture, with open pores and an interlocked grain. This medium density wood has medium bending and crushing strength, very low stiffness and resistance to shock loads.
Iroko dries fairly rapidly, works satisfactory with hand and machined tools and nails and screws well. It is highly resistant to insects and is very durable.
Hercules Propellers:
Hercules Propellers was established in 2008, producing propellers for a wide variety of types, from First World War fighters all the way through to composite speed and racing machines.
Timbersource work regularly with Hercules providing rough-sawn European Beech, which is then CNC machined and hand crafted into its base. Once the propeller is ready for its finishing, it's varnished/painted to the customers liking.
Hercules use a tough polyurethane lacquer to protect clear propellers, giving them a hard wearing and high gloss 'shell' with excellent UV resistance. The shell also allows flexibility to the natural movement of the wood without any cracking.
European Beech:
European Beech is a pale pink/brown colour, and is exceptionally good at steam bending.
European Beech has medium stiffness and has high crushing strength. It also dries rapidly and has a medium resistance to hand and power tools.
---
---
The University Sitting Area:
A university sitting area made with our beautiful Meranti hardwood timber. The timber has been painted which creates a warm and friendly atmosphere, which is perfect for anyone trying to relax or study in the summer outside.

Meranti Hardwood:
Meranti hardwood is rich in colour with a beautiful grain, it machines well, has a low waste factor, is moderately durable and is well manufactured.
Meranti is valued due to its exceptional beauty and affordable price. Meranti is used for a variety of interior and exterior applications including: millwork, boats, cabinets, doors, window frames, flooring, joinery, furniture, moulding, ceilings, posts and construction.
---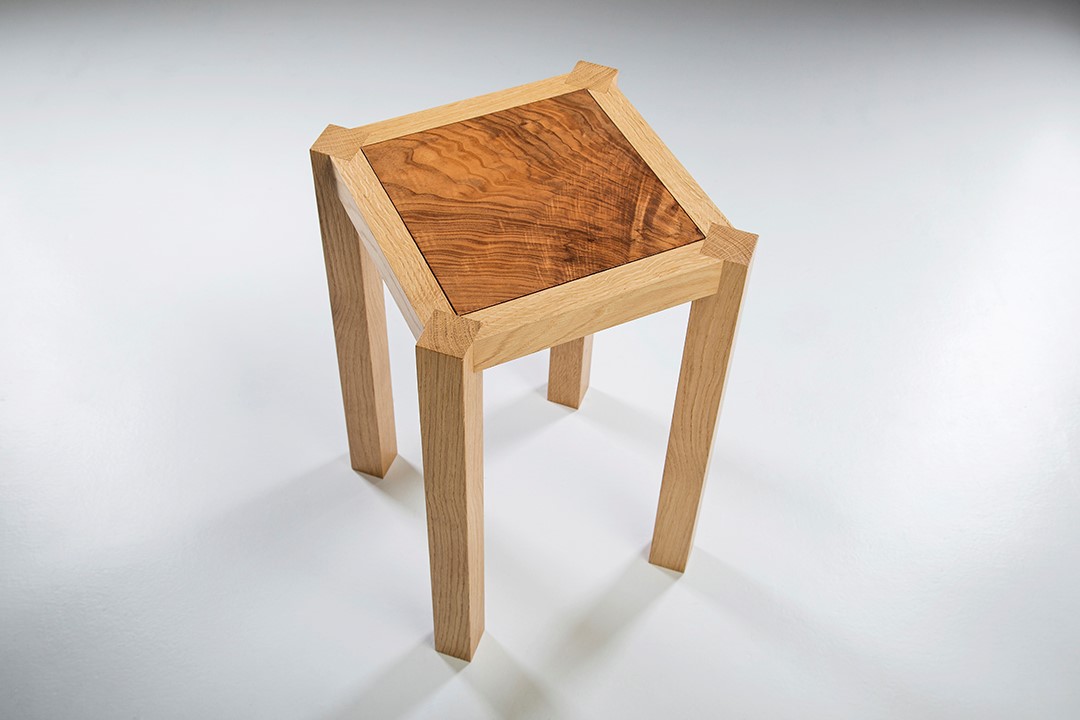 ---
Wardrobe:
Some pictures of a wardrobe in progress and then the finished product made from our Pine Panels / Laminated-boards.
Pine Panels:
Timbersource insure that their range of Scandinavian Pine Panels are kept in a dry and well ventilated environment.
The timber macines well, does not bend, stains and paints to an excellent finish and dries well.
Our current stock:
18mm x 600mm x 3m
24mm x 600mm x 3m
---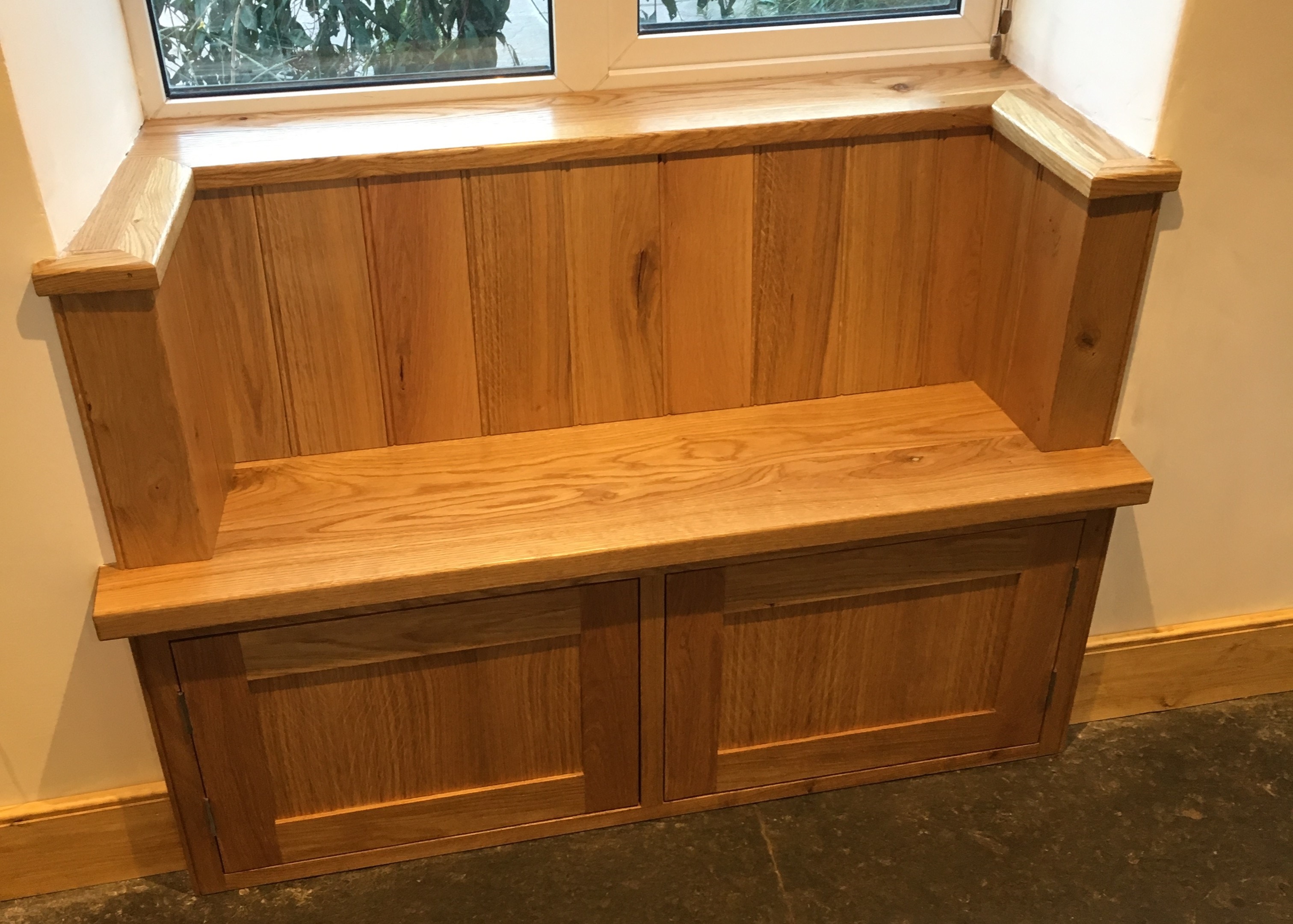 ---
Rocking Horse:
What a beautiful, well-made Rocking Horse made from our Poplar / Tulipwood.
Poplar / Tulipwood:
American Poplar / Tulipwood is easy to work with and finishes to a fine, smooth surface. It takes nails without tending to split, glues well and can be stained, polished or painted.
Poplar / Tulipwood is used for joinery - interior, furniture, light construction, kitchen cabinets, doors, paneling, mouldings, edge-glued panels, plywood, turning and carving ans many more.
---
Hardwood Table:
A perfect way to modernize any room, is this American White Oak table. Which is tailored to suit your exact specifications in an extensive variety of different timbers and sizes.
The staves are parallel-sawn, mainly in 90-150mm widths. They are then planed and edge-glued together, smoothed to a 120 grit wide belt machine-sanded finish.
American White Oak:
American White Oak machines, nails and screws well, with variable adhesive properties. White Oak dries slowly but stains to a good finish, it is a hard and heavy wood with medium bending and crushing strength, however it is very good in steam bending and has good wear resistance.
It's main uses is for furniture, flooring, moulding, doors, kitchen cabinets, panelling, and caskets.
---
---
Side Table:
A side table made from European Oak with a Walnut panel. A perfect way to add style to any room.

American Walnut:
Walnut is a beautiful, strong and versatile wood. It is a fine-grained hardwood that is dense and shock resistant. It polishes to a very smooth finish, making it ideal for furniture making and carving.
---
---
Window Seat:
A window seat made from our American White Oak Timber; What a perfect addition to anyone's home!
American White Oak:
American White Oak is a heavy and hard timber. It is very popular for interior joinery, furniture and kitchens. The grade is mainly FAS but also #1cmn & btr in 25mm thick is often used by volume furniture producers.
---