American Red Elm Timber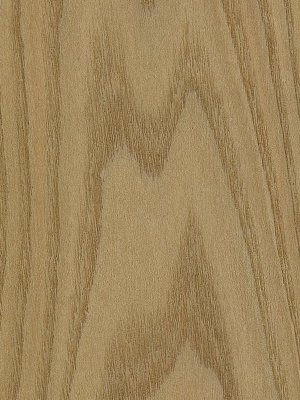 To Contact Us click HERE
What is American Red Elm?
American Red Elm timber FAS grade is imported from an area on the southern shores of the Great Lakes. This is one of the few areas of the world that has been mostly unaffected by the disease which swept most Elm areas in the past thirty years. It has a grain and colour which is interesting and pleasant for a variety of joinery uses. It is stocked square-edge kiln dried in thicknesses 25mm, 38mm, 51mm and 76mm. Widths are random, mainly 100mm - 225mm (predominantly 125mm - 175mm). Lengths variable above 2.4m It equates to the UK Wych/Dutch Elm and should not be confused with 'common' Elm that for many years was used for sea defence groynes.
Latin name Ulmus americana, Ulmus fulva, Ulmus thomasii, Ulmus racemosa
Also known as white elm (North America), slippery elm, water elm, swamp elm, soft elm, red elm, slippery-barked elm, rock elm, cork elm, hickory elm, cork-bark elm
Environmental Not listed in CITES. Available from well-managed sources.

Distribution The Ulmaceae family is represented in North America by five species of the genus Ulmus or elm, but only three of these are commercially important. These are described below.
Ulmus americana L. produces white elm, otherwise known as water elm, swamp elm and American elm. It occurs in all provinces of eastern Canada and as far west as Saskatchewan, and in the eastern and central parts of the USA. It is a large tree, which under favourable conditions reaches a height of 37m and a diameter of 2m, but more generally it is 15m to 27m in height, with a diameter of 0.5m or a little more. The timber weighs about 580 kg/m3 when dried.
Ulmus fulva Michx. produces slippery elm, otherwise known as soft elm, red elm, and slippery-barked elm. It has a rather restricted distribution in North America, and is found mostly in the St Lawrence River valley. It is a smaller tree than white elm, reaching a height of 1 5m to 18m and a diameter of about 0.3m to 0.5m. It is a little heavier than white elm.
Ulmus thomasii Sarg. syn Ulmus racemosa Thomas, produces rock elm, otherwise known as cork elm, hickory elm and cork-bark elm. This tree grows to a height of 1 5m to 18m and a diameter of 0.5m. It is found in the southern parts of the provinces of Quebec and Ontario, and extends into the USA.

American Red Elm Properties
The Tree Grows to an average height of 15-25 meters and 3-4 foot in diameter.

The Timber The heartwood is pale reddish-brown in colour, and the sapwood is paler. The wood is strong and tough, and has good bending properties. The grain is usually straight, but occasionally is interlocked, and the texture is coarse, and inclined to be woolly.

Drying The timber is said to dry well, with medium shrinkage

Strength Its strength generally is superior to that of European common elm, being some 50 per cent stiffer and harder, 30 per cent stronger in compression parallel to the grain, and more than twice as resistant to shock loads.

Working Qualities Medium - Finishes well if sharp cutting edges are employed, and takes stains and polish satisfactorily, nails and screws well, and is said to glue well. Fairly easy to work.

Durability Slightly durable. Non-resistant to heartwood decay. Permeable to preservatives.

Treatability Difficult

Moisture Movement Medium

Density (mean, Kg/m³) 580

American Red Elm Texture Coarse

Availability Limited availability

Chemical Properties Good strength, toughness and bending properties

American Red Elm Physical Properties Moderately heavy, hard and stiff. Excellent bending properties. Excellent shock resistance. Difficult to split due to interlocked grain.
Working with American Red Elm
Use(s) Furniture & Cabinet Making, Flooring, Internal Joinery, Paneling, Coffins.

American Red Elm Colour(s) Reddish brown (heartwood), White/cream (sapwood)

What is FAS Grade
The FAS grade, which derives from an original grade "First And Seconds", will provide the user with long, clear cuttings - best suited for high quality furniture, interior joinery and solid wood mouldings. Minimum board size is 6" (152mm) and wider and 8' (2.44m) and longer. The FAS grade includes a range of boards that yield from 83.3% (10⁄12ths) to 100% clear-wood cuttings over the entire surface of the board. The clear cuttings must be a minimum size of 3" (76mm) wide by 7' (2.13m) long or 4" (102mm) wide by 5' (1.52m) long. The number of these cuttings permitted depends on the size of the board with most boards permitting one to two. The minimum width and length will vary, depending on species and whether the board is green or kiln dried. Both faces of the board must meet the minimum requirement for FAS.
Timbersource are a leading online hardwood timber merchant in the UK, supplying American Red Elm timber to the joinery, carpentry, construction and building trade at competitive prices. To Contact Us click HERE
Delivery

---
Next Working Day, Same Working Day, Click & Collect available.

Price Match

---
Let us try to Price Match for you. If you've found a better price, please try us.

Contact Us

---
Any questions? You can use our instant chat at the bottom of the site, or click below...